Call to Action - Write your MP - Stop C-21
For those of you who have not heard, on February 16, 2021 the federal Liberal Government under Prime Minister Justin Trudeau introduced bill C-21 - a bill that puts the legislative framework into place to follow up on their gun grabbing OIC from May 1, 2020.  The current anti-gun agenda of the federal Liberals will do nothing to prevent violent crime as it only targets law abiding licenced gun owners and not violent criminals.  
Of great additional concern, Trudeau slipped in a change to the definition of a replica firearm.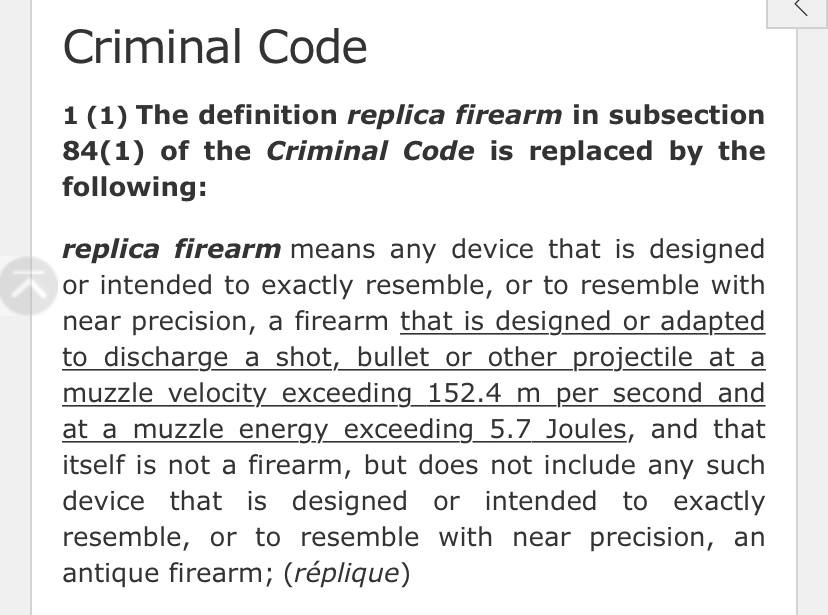 What does this mean? 
Well, in short it means that in its current form, airsoft and paintball players as well as users of BB and pellet guns are potentially finding themselves with prohibited devices.  Listen to what Rod Giltaca, CEO & Executive Director of the Canadian Coalition for Firearm Rights has to say about these airsoft related provisions.  
What can you do?  
Simple! Get involved.  We as a community can change this and save our sport. Here are two simple things you can do to help!
Join the CCFR - an individual membership only costs $40 per year.  You can join here:  https://membership.firearmrights.ca/
Write your Member of Parliament.  Here is the list of the addresses of all the members of parliament for Canada.  
Stay tuned for more information.  This fight is only beginning.